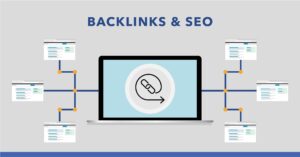 Backlinks
The importance of anchor text with respect to a linking strategy cannot be overstated. Back-links are a huge part of the search engine algorithm. When initiating a linking campaign, it is vital that external sites link using the appropriate keywords and terms in the anchor text.
Almost always, linking candidates will use the company name as anchor text. This does not provide any type of description of the target company's products or services. Sure, it may be great for branding purposes, but it isn't usually needed. In most cases, companies already rank very high (if not first) for searches that incorporate their brand.
Here is an example using fictional company "Acme Plumbing Supplies":
Most people will link simply using the terms "Acme". This is alright, but it does not describe the company's products or services, nor provide any context. By adding the word "plumbing" or term "plumbing supplies" (i.e. "Acme Plumbing" or "Acme Plumbing Supplies"), you may be able to drive additional traffic that may not have otherwise attained the corporate site.
How Do You Build Backlinks?
Now that you know that backlinks are important, how do you get other links to your site? What's the best strategy to get website links pointing to and from your site?
Link building is critical to the success of any SEO campaign when it comes to ranking organically.
Simply having thousands of backlinks or only having links from one website isn't going to affect your rank position.
Despite having worked in the past, those strategies are outdated. Today's backlink guidelines revolve around your content and overall authority on a topic, which can be achieved by:
Guest bloggers creating content on your site
Original research with insights
Building relationships with influencers
Write quality blog posts for other sites in your industry
Link reclamation
The link appears as a hyperlink with descriptive text known as anchor text. This appears differently than the surrounding text, indicating that there is more information beyond what appears on the page if the searcher chooses to follow the website link.
This external link creates a solid experience because it transfers the user directly to additionally desirable information if needed.