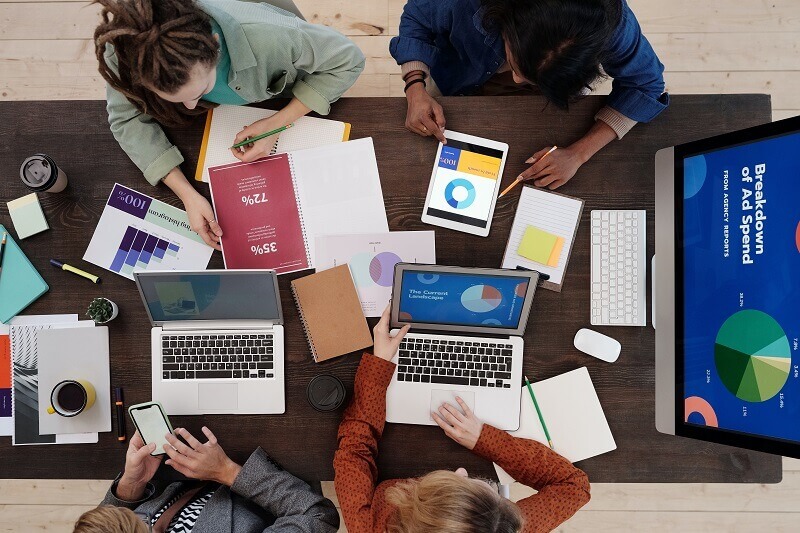 Digital marketing is the use of different promotion instruments involving online marketing channels to establish relationships with customers.
Adam Erhart considers digital marketing and covers the way it works. Check out below!
Why is digital marketing important?
If you still don't take advantage of doing digital marketing, you lose potential opportunities to acquire more leads and retain customers. With the correct strategy, digital marketing allows pursuing lots of goals.
Benefits of Digital Marketing
Wide outreach
Lower cost compared to traditional marketing
Easy to measure results
Decreases the selling cycle
Helps build brand loyalty
Retains customers
Stimulates sales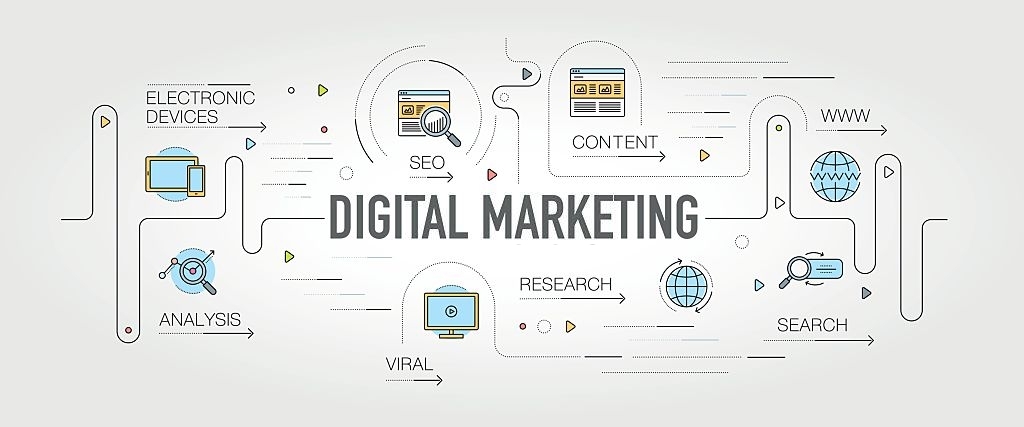 To make use of these benefits, one should define the types of digital marketing to use. They are the channels at the same time. Each type helps achieve different goals, so while crafting a strategy, it should be taken into account.
Types of Digital Marketing
Search Engine Optimization
Paid Search
Social Media Marketing
Email Marketing
Display advertising
Affiliate Marketing
Search Engine Optimization
This involves creating useful and relevant content to rank high on the search engine results page. By optimizing your website or blog content, you get more organic traffic. This way, the page will have more chances to attract users' attention.
At the top is the paid search where you should pay per click. Under it, there are search engine results, click-throughs from which you get for free, and they make up organic traffic. When optimizing your website or blog, take into account both on-page SEO and off-page SEO.
On-page SEO
It implies on-site optimization.
Take care of the following factors.
Title tag. It's a clickable headline for each result in the search query. It is vital for both user experience and SEO, as it is a short description of your page content, which is helpful for web spiders and the users. To be displayed correctly, keep in under 60 characters. Don't forget to insert the keywords into the title tag.
Heading. It appears at the top of a page. Make sure that each page has only one heading, including your targeted keywords, and it should reflect the page content.
URL. It should reflect your page content as well. Include targeted keywords, but don't change your current URLs as they may have backlinks and carry both authority and traffic.
Page content. It should correlate with the search query to satisfy the users' needs. Make sure that your piece of content provides site visitors with the necessary answers. Google has specific algorithms to check whether your page is beneficial.
Page load speed. Google strives for the best user experience while searching. That's why it ranks fast-loading pages higher in the search results.
Internal linking. It's important for both site visitors and search engines. Internal links mean that all the content on your website is coherent so that the users can find the answers to related questions.
ALT text for images. An alternative text aims to provide with good user experience, as well. It's visible for users when the images fail to load and help the crawlers understand what this particular image is about.
So, the purpose of an on-page SEO is to help both the users and the search engines. If all the factors mentioned above are okay, search engines will index your page without much effort.
Off-page SEO
It aims to increase your website authority. It is achieved by getting high-quality links from other websites. The more relevant links you have — the higher your domain authority is. To build links, create valuable content, increase social media shares, and get into guest blogging. Keep in mind that Google penalizes for manipulating the page rank by buying links.
Advantages of SEO
It allows you to reduce costs spent on every engaged client.
The achieved results will help you gain traffic for rather a long time.
Disadvantages of SEO
The result is not visible immediately. Increasing of clickthroughs will be in 3-4 months.
If you have excellent skills in SEO, you may unintentionally re-optimize your website by stuffing too many keywords or creating the content for search engines but not for users.
Paid Search
This is sponsored advertising, where you only pay if a user clicks on your ad, that's why it is also called "pay-per-click." Website owners choose a keyword that, as they think, will be typed by the target audience in a search engine and place a bid on it.
PPC channels
Google Ads
Paid ads on Facebook
Sponsored messages on LinkedIn
Promoted tweets on Twitter
Advantages of paid search
Allows to get conversions quickly
Provides with detailed statistics: you can find out which ads bring you income, which ones…